Dr. Andreas Förster Is New Managing Director of ProcessNet
03.12.2009
At the beginning of 2010, Dr. Andreas Förster will take over as Managing Director of ProcessNet – the joint initiative of DECHEMA and VDI-GVC (Germany).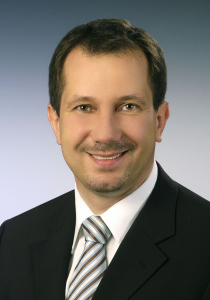 Dr. Andreas Förster (Image: DECHEMA)
He succeeds Dr. Kurt Wagemann, who will become the new Chief Executive Officer of DECHEMA.
Simultaneously, Dr. Förster will assume the management of the Forschungsgesellschaft für Messtechnik, Sensorik und Medizintechnik e.V. (fms).
Dr. Andreas Förster, born in 1966, studied chemistry in Würzburg and completed his doctorate there at the Institute of Physico-Chemistry. In 1997, he joined the Department for Research Promotion and Events of DECHEMA and became its head in 2008. Since 2006, Dr. Förster has also been General Secretary of the German Bunsen Society for Physical Chemistry (DBG).