Atlas Copco Presents Sustainable Blower Solutions
Atlas Copco Compressors, a Pump Centre member, will be exhibiting its latest thinking and energy efficient low pressure blower solutions for the water and effluent treatment industry at this year's Pump Centre Conference and Exhibition in Telford.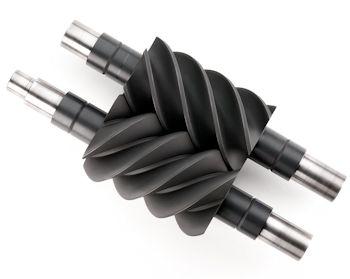 Atlas Copco
On Thursday 23rd May visitors to the Pump Centre conference, the UK's leading event for companies with an interest in pumping systems, can meet Atlas Copco's experts and learn about the benefits of the company's ZS range of oil-free, positive displacement rotary screw blowers which are on average 30 percent more energy efficient, when compared to conventional lobe-type, low-pressure air solutions.
In keeping with the 'Sustainable Pumping' theme of this year's event, Atlas Copco will also be highlighting how the application of rotary screw technology to low pressure air blowers can help companies in the water industry to decrease their energy costs while actively contributing to a more sustainable environment.
Additionally, visitors to Stand S12 will be able to learn about the company's latest technologies, including a new small blower which extends Atlas Copco's ZS screw blower range, and the move into a new technology with ZM oil-free multistage centrifugal blowers (both pressure and vacuum) that offer increased reliability and efficiency and can be used in a variety of low pressure air and gas applications.