Atlas Copco Compressors Appoints Adriana Restrepo As Low Pressure Product Marketing Engineer
Atlas Copco Compressors has announced the appointment of Adriana Restrepo as Product Marketing Engineer for Low Pressure within its Oil-Free Air division in the UK.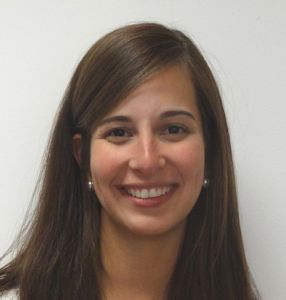 Adriana Restrepo (Image: Atlas Copco)
Commenting on her new role, Adriana said: "My goal is to apply my technical knowledge to help expand Atlas Copco's share of the blower market in the UK. I'm looking forward to promoting our energy efficient ZS blowers within the water and wastewater industry and I also see opportunities to raise awareness among industrial companies of how this innovative technology can be used in other applications such as pneumatic conveying. It's exciting to be able to come to market with a low pressure blower offering that offers tangible process improvements and energy savings to a wide variety of customers."
Adriana began her engineering career as a supply chain operations intern with Procter & Gamble in Italy, before a period as an operations analyst for Accenture in Colombia. Her next career move saw Adriana progress from project management through to applications engineering and, finally, product marketing engineering, with Texas-based Houston Service Industries (HSi), a leading manufacturer of centrifugal turbo blowers and control systems, which was acquired by Atlas Copco in 2012.
She is a graduate in Production Engineering from Universidad Simon Bolivar in Venezuela, which included an exchange year at the Politecnico di Milano in Italy.
In her new role in the UK, Adriana will focus on supporting wastewater treatment process operators within the municipal and industrial markets, as well as maximising sales opportunities for Atlas Copco's energy-efficient ZS screw blowers within pneumatic conveying applications.
Building upon Atlas Copco's global leadership in medium and high pressure compressor technology, Adriana recognises the potential to introduce the benefits of low pressure blower technology to a tradition-bound market. "In low pressure it's all about the process. Therefore what Atlas Copco brings to the table is expertise in a variety of different applications, innovative control systems and efficient machine technologies that ensure customers are satisfied," she commented.
Adriana's pastimes include a love of travelling. When not on the move, she spends her time practicing yoga, flamenco dancing and reading.