Armstrong Helps Customers Achieve Major Energy Savings Milestones
As part of its global Planet Proposition sustainability initiative, Armstrong Fluid Technology announced that the company has now helped customers worldwide save more than 2.5 billion kWh of electricity with an estimated value of over $300 million since 2007.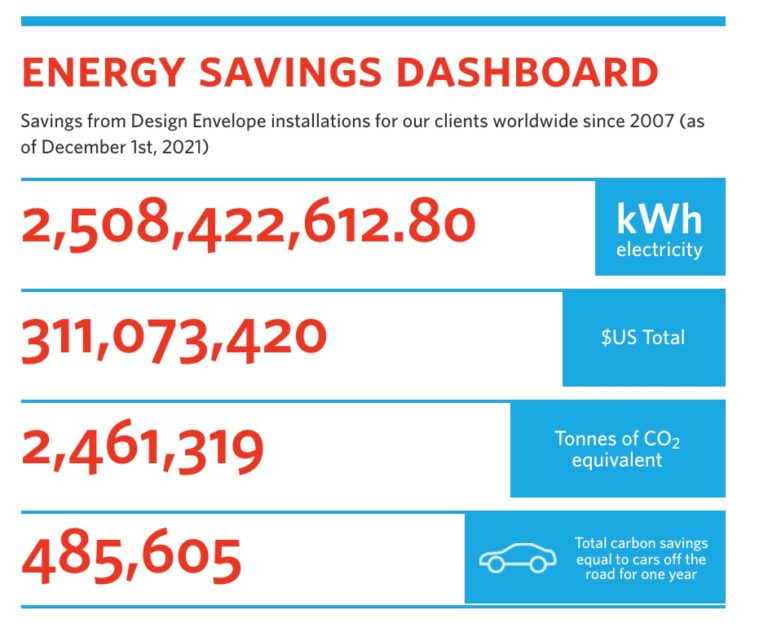 Energy Savings Dashboard. (Image source: Armstrong Fluid Technology)
These energy-savings averted nearly 2.5 million tons of CO2 emissions, which is equivalent to taking 485,000 cars off the road for one year.
"Armstrong began projecting customers' energy savings 15 years ago, as part of the company's Planet Proposition global commitment to sustainability", states Peter Wolff, Global Manager, Ecosystems & Performance Upgrades. "This holistic approach to fluid flow management ensures the harmonization required to create the most energy-efficient solutions available."
The technology at the core of Armstrong's groundbreaking advances in building performance is Design Envelope. "Design Envelope technology looks beyond energy savings to provide a comprehensive view of HVAC performance management. Armstrong's Full Stack Optimization is brand agnostic and delivers improved efficiencies at three levels: Plant equipment, Edge controls and Cloud Analytics.
These advancements deliver accelerated value for our customers through energy savings across the entire HVAC system." Wolff says.
To validate the energy savings, Armstrong worked with Bureau Veritas. Armstrong is also expanding the team of energy-savings specialists, who will work closely with customers to measure, manage and enhance their building systems.
New Sustainability Video Offers Solutions to Climate Change\
In related news, Armstrong Fluid Technology has produced an informative new video that provides HVAC engineers, contractors and building owners with helpful suggestions for achieving sustainable solutions to the climate change crisis.
"Building emissions must be reduced by 8,000,000,000 tCO2 by 2050 to avoid serious environmental and economic consequences," said Tony Furst, RSEC Manager - US Application Engineering. "Energy use in buildings triggers 40% of CO2 emissions and, unfortunately, the HVAC systems in most buildings are inefficient, outdated and wasteful."
But, according to Furst, there are actions HVAC professionals can take to help avoid this environmental crisis and achieve significant energy savings. These changes include:
Investing in sustainable solutions and energy–savings technology
Demanding change in supply networks
Committing to achieving net zero carbon emissions
Optimizing existing HVAC systems
Retrofitting energy-inefficient HVAC systems
"More than 90% of business leaders agree that advanced technologies can address sustainability and save energy and money, but only 59% are taking action," Furst says. "It's time for all of us to step up and do what we can to avoid a serious crisis."
Armstrong Fluid Technology has accepted that challenge and has committed to reaching net zero emissions in all of its facilities worldwide, by 2030.