Armstrong Fluid Technology Receives Queen's Award
Armstrong Fluid Technology has been honored with a Queen's Award for Enterprise for Sustainable Development. Announced worldwide on April 29, the award recognizes Armstrong's leadership in sustainability, including improvements in daily operations, contributions to the sustainability of customers, and support for sustainability initiatives in local communities.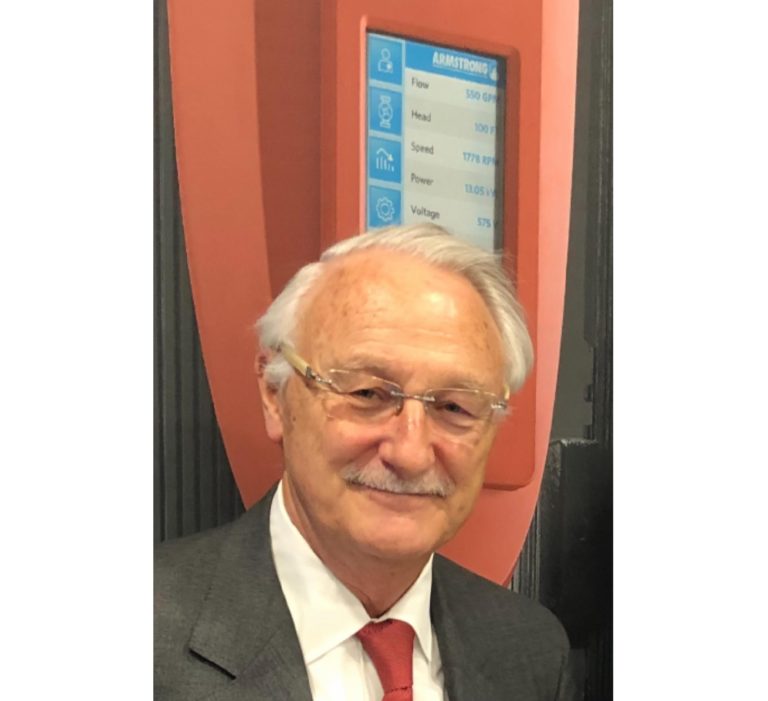 Armstrong Fluid Technology receives Queens Award for enterprise for sustainable development. (Image source: Armstrong Fluid Technology)
Now in its 55th year, the Queen's Awards for Enterprise are the most prestigious business awards in the United Kingdom, with recognized businesses able to bear the esteemed Queen's Awards emblem for the next five years. Of the exclusive list of just 205 organizations recognized this year, Armstrong Fluid Technology is one of only seventeen to receive an award in the Sustainable Development category. Armstrong Fluid Technology now also holds the distinction of being the first company in the commercial-scale HVAC sector to receive a Queen's Award for Sustainable Development.
With eight manufacturing facilities on four continents, and employees around the world, Armstrong Fluid Technology is known as an innovator in the design, engineering and manufacturing of intelligent fluid flow equipment, control solutions and digital technologies. Armstrong's day-to-day operations and growth are founded on the core values of community, service, learning and innovation. These values express the organization's purpose as well as the long-term strategy for success in an evolving marketplace.
Armstrong is driven to lead the global shift towards responsible, sustainable energy use, and to develop innovative, high-value, energy-saving solutions.
In 2013, the company brought together its sustainability efforts to form a single global program, called Planet Proposition, to drive progress towards more ambitious environmental targets. The sustainability improvements, made through the Planet Proposition program and led by Steve Cooper, Sustainable Design Director, have now been recognized with the UK's most prestigious business award, the Queen's Award for Enterprise.
Charles Armstrong, Executive Chairman of Armstrong Fluid Technology commented, "Sustainability is a key driver within our business. We are leading the way in developing innovative energy-saving solutions that help customers to reduce their environmental impact. With advanced solutions that leverage edge computing, iOT, machine learning, digital twin technology and demand-based control, we've advanced efficiency in building HVAC systems around the world. In our own facilities, we continue to reduce energy use, and the related Greenhouse Gas emissions. We also run local projects to help the community at large become more sustainable. We're very proud of the progress we've made, as well as our history of service to the global community, and we're honored to have our work recognized through this award."