Amarinth Announces Bumi Wangsa as New Agent in Asia Pacific Region
Amarinth has further strengthened its position in the Asia Pacific market through an agency agreement with Bumi Wangsa, based in Malaysia.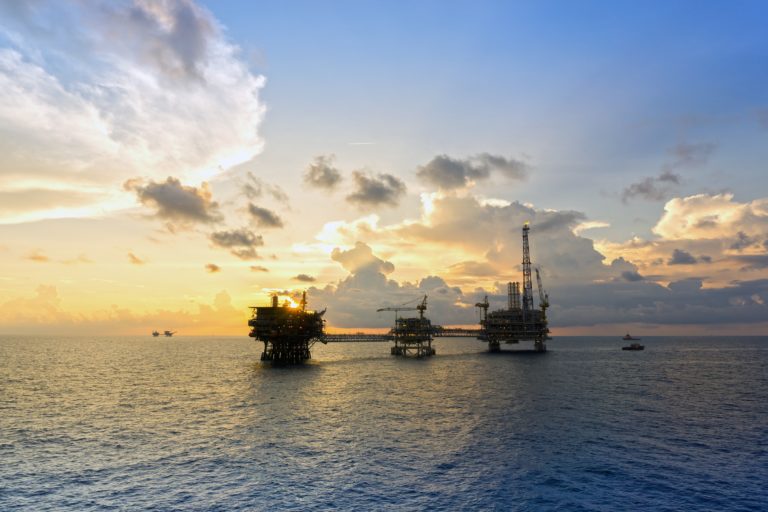 Oil & gas platforms off the coast of Malaysia. (Image source: Amarinth Ltd.)
Bumi Wangsa TMS Sdn Bhd, with offices in Kuala Lumpur, Malaysia, is a leading provider of sophisticated high-quality equipment and services to the oil and gas industry with global clients that include Petronas, Shell, ExxonMobil and BP. Amarinth will work closely with Bumi Wangsa to focus on extending the life of existing offshore and onshore brownfield assets within the Asia Pacific oil and gas industry through a comprehensive and cost-effective pump replacement, repair and modification programme.
Amarinth will supply new efficient API 610 horizontal, vertical and in-line vertical centrifugal pumps to replace existing, often obsolete, end-of-life pumps. Where possible, new pumps will be hydraulically and dimensionally interchangeable with the old ones reducing installation, pipework and downtime costs.
If replacement is not required, then Amarinth, in partnership with Bumi Wangsa, can undertake repair and modification of most existing pumps, regardless of the original equipment manufacturer. This may include upgrading components and improving the performance or reliability of the pumps. With the on-going availability of spares and support from Amarinth for the refurbished pumps, this can extend their life for many more years.
Malaysia Sales Manager, Dzairel Yusuff, commented: "We are delighted to announce this partnership with Bumi Wangsa which further underlines Amarinth's depth of support for the Asia Pacific region. Despite the global Covid-19 pandemic, we have seen a strong growth in orders across the region for our products, including offshore rigs, floating production storage and offloading (FPSO) vessels, floating liquified natural gas (FLNG) vessels, and onshore processing plants. Working in partnership with Bumi Wangsa will enable us to deliver even better localised support, particularly for the many challenging projects where organisations are looking to cost-effectively extend the life of their brown field assets."