Aflex Extends Global Reach with Direct Sales and Technical Support in EEU Countries
Aflex Hose Ltd, a division of Watson-Marlow Fluid Technology Group (WMFTG), will now provide direct sales and technical support to EEU countries (Armenia, Belarus, Kazakhstan, Kyrgyzstan and Russia).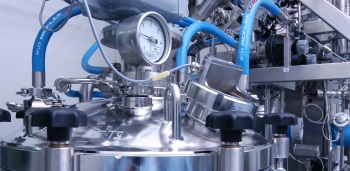 Aflex Hose Ltd.
The Russian office, which already provides direct support to other parts of the Group, will be responsible for all Aflex sales activities in the region. Located in Moscow, it is staffed by a small, but expert team who provide specialist technical and field sales support. For Aflex customers, this means improved levels of service and support. Thus reflecting the company's strategy of global support coupled with local solutions.
Aflex specialises in the design and manufacture of PTFE lined flexible hose for the pharmaceutical, food and chemical process industries. The patented PTFE-lined flexible hose outperforms other PTFE and standard hose types to ensure superior flexibility and the highest levels of resistance, superior flexibility and sterility.
A local presence in Russia gives Aflex a firm footing in the Eastern European region. "Economic growth in Russia and Eastern European countries is extremely fast-paced and Aflex must be strategically placed to support customer needs," says Rachel Pallett, Sales and Marketing Director at parent company Watson-Marlow Fluid Technology Group.