A successful 2003 for Allweiler AG
Allweiler AG closed out the year 2003 with sales of 144 million euros. A slight sales increase is expected for 2004. The company's 2003 profit of 15.6 million euros represents a 17.3 percent increase over the previous year.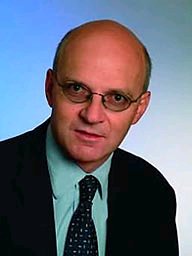 Klaus Stahlmann, Vice President Colfax Pump Group und Vorstand und General Manager Allweiler AG
Allweiler AG is a member of the Colfax Pump Group, which also includes the pump manufacturers Warren, Houttuin, and IMO. In 2003, 54 percent of total sales at the Colfax Pump Group were attributed to Allweiler AG. Important sales drivers were centrifugal pumps and screw pumps, a product for which Allweiler AG is a global market leader.
Allweiler AG established several new sales channels at the end of 2003, the most important of which are partnerships with ITT Flygt and Alfa Laval. "Both companies are renowned internationally as major providers of high quality pump solutions. They have been distributing Allweiler progressing cavity pumps under a private label since 1/1/2004. This agreement is a great way for us to open up new high-potential markets," according to Klaus Stahlmann, board member at Allweiler AG. While the Swedish company ITT Flygt concentrates on wastewater systems, Alfa Laval specializes in stainless steel pumps for the food industry.
In 2003, the company began to experience increased demand for complete fuel-oil, lube-oil, and flushing water systems. The trend continued during the first half of 2004 with large orders from Iran and Russia. Allweiler AG expects continued sales growth in 2004 as current trends combine with new sales potential provided by a new pump series or anti-heeling systems in shipbuilding, a new generation of burner pumps, and new pump models for transporting thermal oil.
Sales decreased by 8.5 percent compared to the previous year, due primarily to the abandonment of unprofitable business activities. This includes especially the business of equipping fish farms in Norway. Profit from traditional business activities increased by 2.3 million euros to 15.6 million euros in 2003 as a result of more efficient business processes, optimized inventory procedures, and modernized production processes. For these reasons, Allweiler AG was able to record a positive business development despite the difficult market environment and weak economy. The company also gained market share in several segments.
Board member Klaus Stahlmann: "Since the beginning of 2004, our cooperative sales agreements with ITT Flygt and Alfa Laval have given us access to new high-potential markets. So far in 2004, we are noticing continued strong demand for complete fuel skids and lube-oil systems. In addition, the company anticipates new growth opportunities in 2004, especially for anti-heeling pumps in ships, new burner pumps, and new thermal-oil pumps.
Founded in 1860, Allweiler AG is the oldest German pump manufacturer and the European market and technology leader for centrifugal, propeller, screw, eccentric spiral, macerator, and peristaltic pumps. Allweiler AG owns a foundry and produces ready-to-use fuel skids. Allweiler AG has their main German headquarters in Radolfzell on Lake Constance as well as a major subsidiary in Bottrop, Germany. Since 1998, Allweiler AG has been part of the Colfax Pump Group, a global leader among pump manufacturers. In 2003, Allweiler AG achieved sales of 144 million euros (previous year: 158 million euros) with approximately 900 employees.