Wilo USA Names Samuel D. Messana National Sales Manager – Building Service
Wilo USA, a provider of pumps and pump solutions for water management, building services and groundwater, has named Samuel D. Messana as National Sales Manager – Building Service and Regional Sales Manager for the Northeast.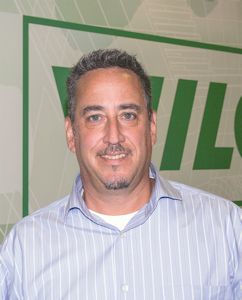 Samuel D. Messana (Image: Wilo)
In making the announcement, Matthew Beasley, Director of Sales said, "Sam brings a very robust background and a unique ability to understand the characteristics and demands of our market. He will make a definite contribution in our efforts to continually offer market leading options for the industry."
Messana will be responsible for directing, managing, implementing and driving Wilo sales strategies. With more than 20 years of experience as a hands-on sales and product marketing executive, he has a strong background in the global pump, hydronic and the OEM marketplace.
Prior to this position, Messana was OEM Sales Manager for Watts Regulator developing strategic plans and new products for OEM customers and meeting sales revenue targets. He also served as National Account Sales Manager, Western Regional Sales Manager and Product Manager for Armstrong Pumps, Inc., where he developed global markets, partnerships and products in the HVAC, Industrial, Rental, Refrigeration and MRO marketplaces.