Van Funchess Named OEM/EPC Project Sales at EagleBurgmann USA
EagleBurgmann is pleased to announce that Van Funchess has joined the company as the OEM/EPC Project Sales.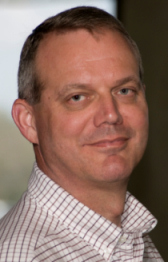 Van Funchess (EagleBurgmann)
Funchess comes to EagleBurgmann after having served as a Regional Manager for a major pulp and paper manufacturer. In this role, he was responsible for leading the sales team including process engineers, mechanical engineers and project managers in pursuit of capital equipment projects in the pulping industry. He also developed channels of distribution for products and services as the Regional Manager for a major lubrication equipment manufacturer. He began his career in the oil field as a drilling fluids engineer for a drilling mud company. Further, his experience includes serving as a sales representative and Technical Service Representative for the Smith Tool Company.
He holds a Bachelor's Degree in Forest Management for Louisiana State University in Baton Rouge and has completed Strategic Sales Management at the Darden Business School. A member of TAPPI, Funchess is a former officer for the Southwest region of the organization.