Sulzer Appoints Oliver Bailer As New Division President Sulzer Chemtech
Urs Fankhauser informed the Sulzer Board, that he is to step down as President of Sulzer Chemtech after being diagnosed with a serious illness. The Sulzer Board has appointed Oliver Bailer, currently Head of Sulzer Mixpac Systems, as new division president of Sulzer Chemtech and member of the Executive Committee of Sulzer with immediate effect.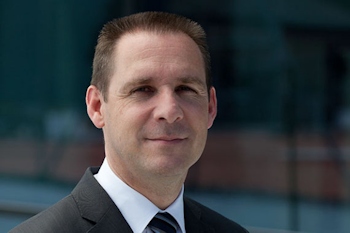 Oliver Bailer is New Division President Sulzer Chemtech (Image: Sulzer)
The thoughts and hopes of the Sulzer Board, the Sulzer Executive Committee and all Sulzer employees are with Urs Fankhauser and his family at this difficult time. They would like to extend to him their warmest thanks for the vital contributions he has made over the last 28 years. Thanks to his extensive professional expertise and strong personal commitment, Urs Fankhauser has played a key role in the successful development of Sulzer Chemtech, since 2002 as division president of Sulzer Chemtech. His major achievements include the establishment of a strong market position for Sulzer Chemtech in Asia, the creation of a strong process technology business, the development of a global network of tower field services, and the integration of three acquired businesses into Sulzer Mixpac as a leading provider of 2-component mixers and dispensers.
The new President of Sulzer Chemtech, Oliver Bailer (45), Swiss citizen, has a long and successful track record with Sulzer. He began his career at Sulzer in 1993, occupying various engineering and management positions in Sulzer Chemtech, both in Switzerland and Singapore. From 2005 onwards, he was in charge of Business Development and then for the Mixing and Reaction Technology Business Unit. Since 2010, Oliver Bailer has been Head of the global Business Unit Sulzer Mixpac. He holds a degree in Chemical Engineering from ETH Zurich, an Executive MBA in General Management from the University St. Gallen, and a Post-graduate in General Management from Harvard Business School.