SAER Website Now Available in Russian
SAER ELETTROPOMPE is looking to extend its services by making its website available in another language. So far the site provided information in Italian, English, German, Spanish and French. Now Russian readers can also view the website in their mother tongue.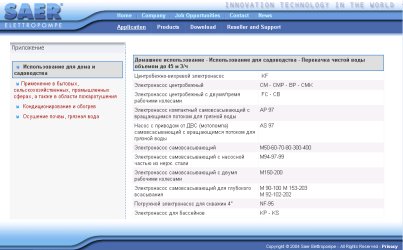 SAER wants to better serve customers in eastern European countries. A first step was the update of the company's website. Now it is also available in Russian to permit clients to better understand the company and products.