PXPUMPS Establish Joint Venture with Fischer
PXPUMPS has been working aggressively to establish a solid US base of operations to penetrate the substantial US market for submersible waste water pumps.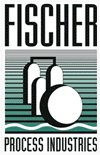 PXPUMPS A/S of Denmark is pleased to announce that they have entered into a strategic alliance with Fischer Global Enterprises of Loveland, Ohio to form PXPUMPS-USA. PXPUMPS-USA will be responsible for all sales, marketing, distribution management and support operations for PXPUMPS in the US. Centrally located operations in Ohio will include extensive inventory support for new pumps and parts, complete pump assembly, testing and repair capability, and an experienced pump applications team dedicated to the service and support of PX products. The team will include several known former Pumpex Inc. staff members who will be focusing on building an extensive distribution network for PXPUMPS in the US.
"This new long term relationship gives us unlimited opportunities for entering the waste water market in submersible non clogs" stated Ken Fischer, President of Fischer Global during the subscribe of the contract. "Fischer is the perfect match for PXPUMPS; dedication of high experienced staff, central location in Ohio and a good reputation in the waste water market gives them a very promising take off on the market" Henrik Mogensen, CEO, PXPUMPS A/S added.