Pump Software Specialist Celebrates Jubilee
VSX - VOGEL SOFTWARE looks back on successful 15 years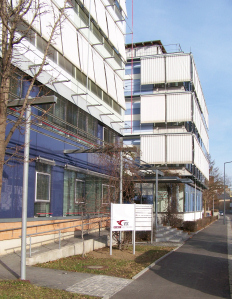 In November 2007 VSX – VOGEL SOFTWARE moved into new facilities
15 years ago the software company VSX – VOGEL SOFTWARE located in Dresden, Germany was founded by the brothers Hanns-Henrik and Jens-Uwe Vogel. Since this time the firm grows continuously. The company develops applications for sizing, selection, configuration and sales of engineered systems and components combined with solutions for business process automation. The software solutions substitute conventional product catalogues and thus simplify the sales processes of producers as well as users. Moreover, the software users profit from additional applications like the technical calculation, complex product configurations as well as offers and technical documents producible directly in the system.
Due to the increased number of employees the previous facilities became too small and the move into another district of Dresden in November 2007 got inescapable. And this trend goes on: In the second half of 2008 new software engineers shall complement the VSX team what underlines the continuous growth of the company.
A look back to the beginning
The initial idea was innovative and simple at the same time: The development of a computer program for the hydraulic selection and calculation of pump systems that stops the inconvenient search in catalogues for a quote generation. And the idea went down well: 15 years later VSX is not only world market leader in the field pump selection software but also expanded its product range and extended its efforts to other markets. Thus a wide range of additional tools are offered and an online magazine is published that covers topics around the fluid handling industry.
Worldwide Success
Over the years the German company became well known and esteemed by producers as well as users within the fluid handling industry. More than 65% of the turnover is generated outside of the domestic market what makes VSX a company with a strong international orientation. The permanent work at new developments and sustainable product improvements are just two success factors for the strong establishment on the world market.
One look into the future
For the future VSX – VOGEL SOFTWARE wants a lot: The newest generation of the pump selection software Spaix is going to be launched in the mid of 2009. Moreover, the permanent expansion of the module range for all software products is a crucial condition in order to make the solutions even more flexible and thus to have the possibility to focus even more intensively on customer needs.