Non-Metallic Pump Safely Handles Sodium Hypochlorite Applications
Iwaki America announces that their MDM chemical process non-metallic magnetic drive pumps utilize the highest grade Samarium Cobalt magnet capsules to handle highly corrosive and toxic chemicals such as Sodium Hypochlorite, a corrosive chemical which plays an ever increasing role in many industries.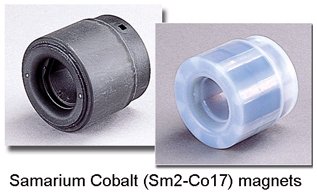 Iwaki America
Other magnet types, such as Barium Ferrite or Neodymium Iron Boron, offer little to no corrosion resistance to Sodium Hypochlorite and can react to the environment causing disastrous results.
Sodium Hypochlorite is used as a bleaching agent, a strong oxidizer, sterilizer, deodorant, and used for water treatment. Its corrosive nature and tendency to release tiny gas bubbles that can permeate non-metallic pumps pose a major challenge to conventional pumping techniques. Iwaki has over 50 years of experience successfully pumping Sodium Hypochlorite and many other aggressive chemicals.
The MDM design features standard construction materials of ETFE, for cost-effective handling of most aggressive chemistries, and PFA, for added temperature capabilities and high purity applications. Available bearing systems of Carbon and high purity Alumina ceramic, or Alpha sintered Silicon Carbide, ensure process integrity. Patented one-hour dry run rated bearing system now available for the high head versions. Heads to 350 ft, flows to 350 GPM, 25 HP sizes and dry run rated.
Applications for the MDM include fume scrubbers, plating, bulk chemical transfer, desalination, paper production, chlorination, refineries, metal pickling and water treatment.