New Sales Director for Hidrostal Ltd
Hidrostal Ltd, the Newbury based Pump manufacturer, has appointed Steve Blakemore as Sales Director. Steve joins Hidrostal with more than 20 years of industry experience in business development, sales, marketing, and general management.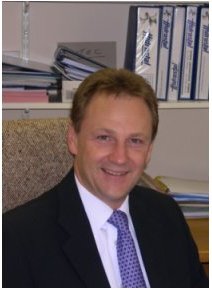 Most recently, he was Managing Director of Somers Vehicle Lifts and prior to this he worked in numerous senior management positions for Grove Worldwide, including 5 years in the US running their New Market Development Division.
He will be responsible for Hidrostal's UK and Export and will manage the internal and external sales engineers.
Commenting on the appointment Derek Jackson, Managing Director said "This is a new role for Hidrostal and one that will accelerate our business growth plans. Steve's experience and operational capabilities will help drive Hidrostal into our next phase of growth. He will play a valuable role in ensuring we advance our position as the market leader in terms of both innovation and client base."
"Looking forward to the challenges ahead", Steve Blakemore added. 'What is very exciting is that we have a committed group of people, a market leading product range, a loyal customer base and a company that is investing for future growth. I am very pleased to be joining and look forward to playing a major role in Hidrostal's expansion plans'.
Hidrostal Limited is a pump manufacturer and distributor based in Newbury, Berkshire with additional facilities in Sherburn-in-Elmet, Nr. Leeds.
Hidrostal is the inventor of the screw centrifugal impeller and is totally dedicated to its development and improvement. For more than 30 years a continuous research and development programme has given Hidrostal a technology advantage in handling difficult materials which has lead to a family of pumps being developed with variations of the screw centrifugal impeller to solve specific pumping problems.