New Range of Wastewater Pumps
PUMPEX has now introduced a whole new range of wastewater pumps. The new pumps are easy to service and keep the maintenance costs at a minimum.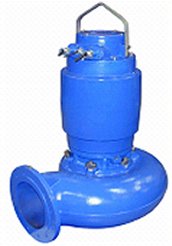 Sizes range from K 101 (22 kW 50 Hz/25 kW 60 Hz) to K 300 (37 kW 50 Hz/43 kW 60 Hz).
All pumps have PUMPEX unique features that make these pumps easier to service than any other on the market. The result is a minimum of maintenance costs.
These features include:
Optimizer™ adjustable wear ring
SmartSeal™ seal cartridge
QuickLock™ latch bolt assembly
EcoCool™ Closed internal liquid cooling
Sealed connection chamber
Possibility to change oil without dismantling the pump
Motor inspection hole
Possibility to rebuild to other installation types
Small amount of oil - environmental friendly oil
Cables entry on the side of the pump cover for easy installation