New Managing Director for Johnson
Anders Larsson has been appointed as new Managing Director and CEO for Johnson Pump AB.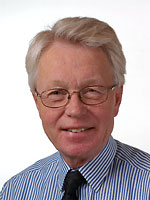 Anders Larsson, new MD (Source: Johnson Pump)
Anders Larsson was previously responsible for Johnson Pump Marine and has been employed in Johnson Pump for 6 years. Anders is 59 years old and has long experience with manufacturing companies.
The former Managing Director and CEO Henrik Lange has decided to leave the company.
Johnson Pump is an international engineering group that develops, manufactures and markets pumps for industrial and marine use with a total of 13 marketing and sales companies, five production units and five joint-venture companies.