New Internet Appearance of Lutz-Jesco Germany
29.05.2009
With its simple menu navigation, extended service area and substantially increased product information, the new website creates a new platform for information exchange with the company s customers and distribution partners.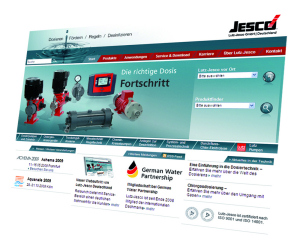 Lutz-Jesco, Hannover / Germany
There are about 1,000 web pages that contain information, help and applications related to our products, as well as details on contact persons at our head office and/or at our worldwide partner companies. Online calculators have been included for converting units and for calculating metering processes, and there is a secure area for distribution partners.
The new web portal was developed using Open Source Content Management System TYPO3 in collaboration with Vision Connect GmbH in Hanover.