New Chiller From Armstrong Is a Quantum Leap
Armstrong has launched the Quantum variable speed chiller as a new addition to its HVAC range. The Quantum scores highly in all major specification criteria as it is extremely energy efficient, has very low maintenance requirements and is designed for extended long life.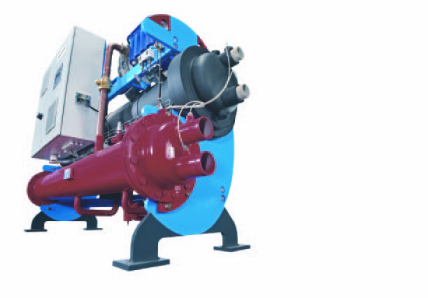 Armstrong
It has the lowest net installed cost in its class, and also offers the best lifetime cost – 43% less than a traditional chiller based on a ten-year calculation. Operation is also quiet and vibration free.
The Quantum's outstanding energy efficiency performance is made possible by Turbocor centrifugal compressor technology. The variable speed drive provides maximum efficiency at all times – including at part load. The compressor design is also fully-integrated with digital control to optimise efficiency of the system as a whole, not just for an individual component within it. The control system features on-board communication and diagnostics.
The extremely low maintenance requirements of the Quantum chiller stem from its oil-free, magnetic bearing compressor design. The magnetic bearings keep the shaft properly centred and positioned at all times for extremely high reliability. The Quantum does not encounter wear to the moving parts and its bearings do not require routine replacement. In addition it does not incorporate oil which might otherwise require changing or entail a risk of leakage, so maintenance requirements are greatly reduced compared to traditional chillers.
Digital monitoring of compressor operating conditions, including temperature, pressure, motor current, shaft speed etc, also contributes to long-life and reliability. As there is no oil inside the refrigeration circuit, the Quantum is not subjected to the heat transfer degradation problems that routinely occur in systems involving lubricating oil. This means that thermodynamic performance of the Quantum remains much higher throughout the life of the chiller.
The product range includes water cooled chillers from 200kW to 2200kw (@ 29 degrees centigrade ECWT) and air cooled chillers from 200kW to 1020kW (@ 35% centigrade ambient). Chillers are available in three different energy efficiency configurations: value; premium; and premium+. This offers the specifier a choice of units to suit the environmental strategy of the application.