New Centrifuge Line with Direct Drive Models
SPX FLOW has added direct drive models to its Seital centrifuge line. Direct drive centrifuges utilize less energy, require less maintenance and take up less space.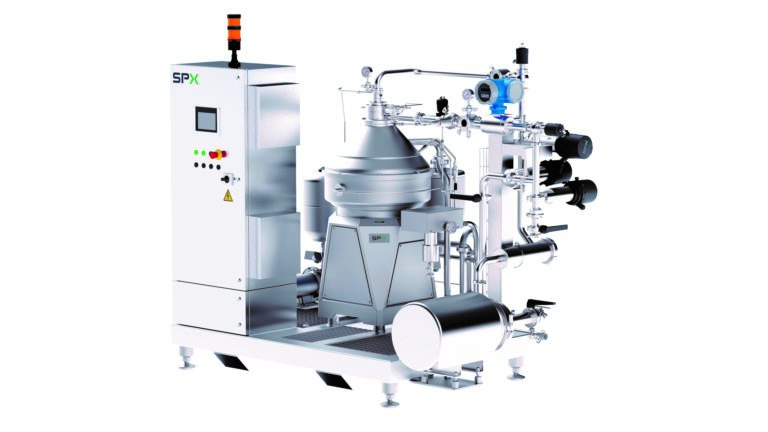 New SPX FLOW Seital centrifuge line with direct drive models saves time and energy (Image source: SPX FLOW, Inc.)
"Our Seital centrifuges are known the world over for their high-performance separation and clarification solutions and we are pleased to announce we are now making this core technology available with direct drive transmission for selected capacities. This will be of special interest to dairy, brewing and other industries looking for new ways to drive costs out of their operations and reduce total cost of ownership," said Con O'Driscoll, Global Product Manager of Dispersion Products at SPX FLOW.
SPX FLOW's vertical disk stack centrifuges provide high-performance, high-quality separation and clarification solutions for the dairy, beverage and industrial sectors. These solutions are chosen by manufacturers globally to process a wide range of applications including beers, wines, teas, milk skimming, whey processing, bacteria clarification and oil refining. Direct drive transmissions provide them new possibilities to improve cost-effective and sustainable operations.
In the direct drive centrifuge, the motor shaft also functions as the bowl shaft. This eliminates the need for gears, belts or other intervening mechanisms that might otherwise be needed to transfer the energy from the motor to the separation process. Having such a direct connection minimizes the loss of energy in the transmission. Additionally, having fewer moving parts makes for a quieter, more space-efficient operation that requires less maintenance.
Seital direct drive centrifuges are now available for a range of Seital centrifuges including separators with milk-skimming capacities of 5-10,000 l/h (1,320-2,642 gal/h) and standardization capacities of 8-14,000 l/h (2,113-3,698 gal/h).