NETZSCH Opens Subsidiary in Korea
To meet its claim as a global specialist for complex fluid management, NETZSCH Pumps & Systems has opened a new subsidiary in Korea. Proximity to local customers played a decisive role for the manufacturer of positive displacement pumps.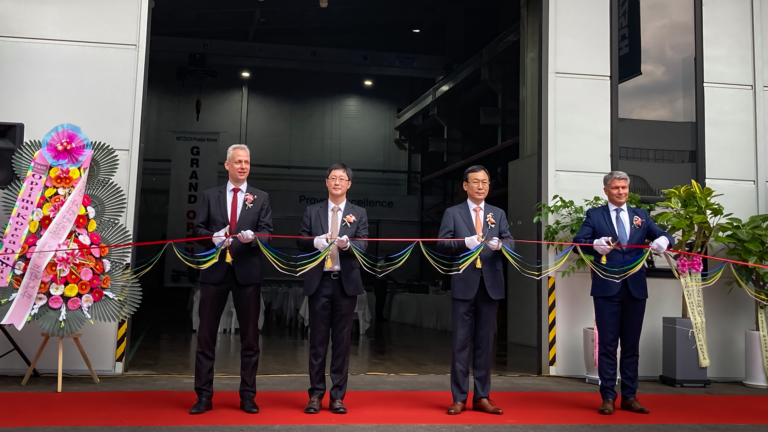 Ralf Stauske, Keanu Park, Steven Minh and Robert Kurz officially open the subsidiary NETZSCH Pumps Korea Co. Ltd. (Image Source: NETZSCH Pumpen & Systeme GmbH)
"In the region, for the region" is one of NETZSCH's mottoes. Over the past decades, the pump manufacturer has steadily expanded its global sales network. The main goal: maximum customer proximity and local expertise to be able to offer the best possible individual pump solution for every application.
With the opening of a subsidiary in Korea, NETZSCH is underlining its position as a global specialist for complex fluid management. The needs of local customers are a priority for the Managing Director of the new location, Keanu Park: "Unlike some other manufacturers, at NETZSCH, we focus on a specialised product portfolio, which is supported by a professional sales team in the interests of our customers. This is the best environment to promote market satisfaction in various business areas. I am confident that NETZSCH can develop a sustainable business in Korea because we are ready to meet the market demand," he continues.
The team around the managing director was already able to welcome the first customer at the new location. The feedback was extremely positive: "The customer was pleased with the company's new set-up because the new location, he said, created trust in NETZSCH as a safe partner on site in the future," reports Keanu Park.