Metcar 1010 Babbitt Mechanical Grade for Temperatures up to 350° F
21.11.2008
Metallized Carbon Corporation, a global leader in the manufacture of oil-free, self-lubricating materials, provides customers with its Metcar 1010 Babbitt mechanical grade.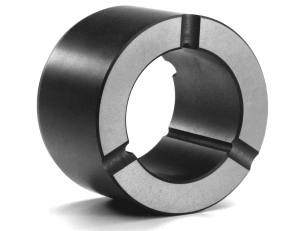 Metallized Carbon Corporation
Ideal for non-lubricated applications, Metcar 1010 is suitable for use in dry or submerged environments at temperatures up to 350 degrees Fahrenheit, such as: pump and meter bearings, seal rings and thrust washers, guide bushings, roll bearings for textile and plating equipment.
An affordable self-lubricating bearing grade option, Metcar 1010 is successfully used in dry applications, and is unrivaled for submerged applications when incorporated with an anti-friction metal due to high corrosive resistance and long wear life. Metcar 1010 bearings can be utilized for high loads at medium speeds, as well as for medium loads at high speed. Metallized Carbon Corp. manufactures standard Metcar 1010 flange and block bearings, which are low in friction and will not score the mating shaft.
Metcar bearings are self-lubricating, non-galling, dimensionally stable and have high compressive strength. Boasting remarkable chemical resistance, good thermal properties and high electrical conductivity, the bearings and bearing assemblies are the ideal carbon-graphite solution for applications in harsh operating conditions.
About Metallized Carbon Corporation
Since its inception in 1945, Metallized Carbon Corporation has been manufacturing high-quality, dependable bearing solutions for severe operating environments. With over 50 years of Application Engineering experience, Metallized Carbon offers the field expertise and data necessary to provide The Solid Choice for Lubrication® in a wide variety of industries, supplying completely machined components as well as materials for customer machining. Metallized Carbon is ISO certified and produces the Metcar brand of solid, oil-free, self-lubricating materials.