Mads Joergensen to Become New CFO of Georg Fischer
The GF Board of Directors nominated Mads Joergensen as new Chief Financial Officer (CFO) and member of the Executive Committee of GF, effective 18 April 2019. He will succeed Andreas Müller who has been appointed as new CEO of the Corporation.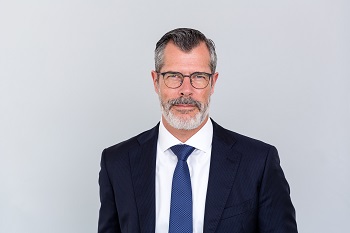 Mads Joergensen (Image: GF)
Mads Joergensen (50), dual citizen of Switzerland and Denmark, holds a Master degree in Economics & Business Administration from the Copenhagen Business School (Denmark). He has a broad experience in Finance & Controlling, Strategy Development, M&A and IT. After several management positions at companies in the Consulting, Logistics and IT sector, Mads Joergensen started his career at GF in 2003 as Head of Strategic Planning at GF Piping Systems. Since 2009, he has served as CFO of GF Piping Systems, the largest division of GF.