Inspired by nature: Berlin Becomes Hotspot for Creative Minds on Water Management
On 9 April 2019, the international water community comes together at Berlin-Brandenburgische Akademie der Wissenschaften for the BLUE PLANET Berlin Water Dialogues 2019 titled Inspired by Nature: Combining Natural and Engineered Systems in Water Management. The conference is hosted in cooperation with the Horizon 2020 project AquaNES.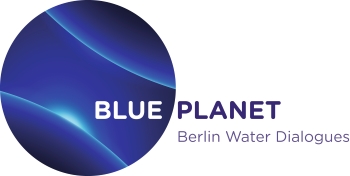 BLUE PLANET Berlin Water Dialogues 2019 (Image: German Water Partnership)
Professor Stefan Uhlenbrook, Director of the United Nations World Water Assessment Programme will give the keynote speech on the potential of nature-based solutions in increasing access to water and sanitation. Corinne Trommsdorff, Head of the Water-wise Cities initiative at the International Water Association will present the principles for water-wise cities which several major cities throughout the world have already endorsed.
On 13 sites worldwide, the EU-funded AquaNES project explored new processes for water treatment systems: Can combining engineered treatment steps with nature-based approaches overcome water management challenges? Innovations and research results will be presented and discussed in the course of the conference. Presentations, workshops, a panel discussion will add to the lively exchange of more than 200 participants so far registered.
The conference is funded by the Federal Ministry for the Environment, Nature Conservation and Nuclear Safety and the Berlin Senate Department for Economics, Energy and Public Enterprises as well as the Horizon 2020 European Union Funding for Research and Innovation. BLUE PLANET Berlin Water Dialogues bring together international water experts from the private and public sectors, academia and NGOs. They discuss pressing challenges for water management in interactive and innovative discussion formats to develop solutions and voice their demands.
BLUE PLANET 2019 is organized by German Water Partnership with Kompetenzzentrum Wasser Berlin as project lead.