GEA delivers very good first-quarter results in a challenging year
With the coronavirus crisis affecting operating business only to a very minor extent in the first quarter of 2020, technology group GEA began the current financial year with significant increases in both order intake and EBITDA before restructuring measures.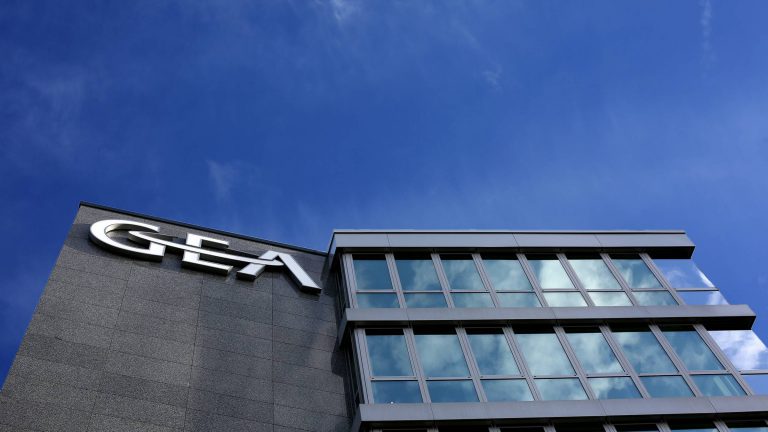 GEA Düsseldorf Headquarter. (Image source: GEA Group Aktiengesellschaft)
These positive developments were achieved largely due to the new group organization introduced in January as well as to operational improvements resulting from measures introduced last year to increase efficiency in the group.
At EUR 1.38 billion, order intake in the first quarter increased by 16.0 percent year on year, setting a new GEA record for first quarter in a financial year. Nearly all divisions posted gains in order intake. Five large orders with a total value of around EUR 140 million – three of them in the dairy processing sector – contributed significantly to the increase. With a 3.5 percent increase to EUR 1.09 billion, revenue also exceeded the prior-year figure. This resulted in a book-to-bill ratio (the ratio of order intake to revenue) of 1.26 for the first three months of 2020, compared to a figure of 1.12 a year earlier. The share contributed by the important service business increased from 32.7 to 34.3 percent.
In the first quarter, EBITDA before restructuring measures stood at EUR 105 million – an increase of 40.7 percent. This significant increase was primarily the result of substantial operational improvements in the Liquid & Powder Technologies and Refrigeration Technologies divisions. Despite lower revenue, the Farm Technologies division also posted higher earnings – largely due to new machinery business with improved margins and a higher share of service business.
ROCE (return on capital employed) rose to 12.3 percent (previous year: 12.0 percent). Net working capital stood at EUR 720 million as of March 31, 2020. Expressed as a ratio to revenue, last year's figure of 17.2 percent was therefore cut significantly to 14.6 percent. The group's net financial position improved greatly from a net debt of EUR 155 million in the previous year to net liquidity of EUR 10 million in the quarter under review.
"GEA had a very good start to the 2020 financial year. Even if the duration and, thus, the financial implications of COVID-19 remain difficult to predict, we confirm our outlook for 2020. Even in the current crisis, our customers are working at capacity, especially in the food and pharmaceutical sectors. And, as a reliable partner, we're on hand to provide them with all the support they need. Especially in these challenging times, GEA stands to benefit from its robust, forward-thinking business model. In addition, the measures we introduced last year mean we're now much better placed to deal with the challenges posed by COVID-19. That said, COVID-19 will undoubtedly have negative consequences for GEA too. Our job is to manage them throughout the course of the remaining year. But GEA is not dealing with a long-term problem here," said Stefan Klebert, CEO of GEA Group Aktiengesellschaft.
As announced at the start of April, due to COVID-19, GEA has rescheduled the Annual General Meeting originally due to be held in Düsseldorf on April 30, 2020. The new date is November 26, 2020. The company's proposed dividend of EUR 0.85 per share remains unchanged. Thanks to its robust operating position, on May 6, 2020 – the original dividend date – GEA paid shareholders the maximum possible advance payment of EUR 0.42 per share permitted by law.