First Environmentally Approved Pump
Pumpex is proud to announce the launch of the worlds first environmentally approved pump – in all categories.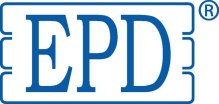 Environmental Product Declaration EPD®
Certified EPD is a new system to present a products' environmental impact during its entire life cycle. All the environmental product declarations are based on product specific life cycle analyses, conducted in accordance with the ISO14040-series. The approval is 3rd party certified by Semko-Dekra.
Pumpex drainage pumps P 601-P 3001 are now certified according to the EPD® system.
Reducing the Environmental Impact (LCA)
The Life Cycle Analysis (LCA) results in an overwhelming environmental impact during the actual usage/operation of the pump.
The main reason is the energy consumption. To reduce the environmental impact Pumpex recommends:
Select the right size pump for the application.
Use at optimum efficiency.
Keep a high degree of efficiency by replacing wear parts.
It is the first time ever, such a certified analysis has been done by any pump manufacturer.
Environmental awareness is an important business aspect for Pumpex, ensuring that pollution is prevented and that constant improvements are brought about in respect of the environment.
This approval is an important step in the continuous work of being an environmental conscious company.
Information brochures are available in Swedish, German, French and Spanish. For more information please visit the Pumpex web site.