Edwards Secures Order for Mechanical Booster Pumps
Edwards has secured a £50,000 order to supply its HV8000 mechanical booster pumps to a European high temperature materials manufacturer. The boosters, which enable users across many industries, including steel, to make operational cost savings, will replace steam ejectors on a chemical vapour infiltration (CVI) process.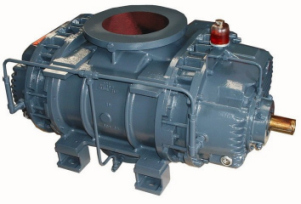 Edwards
CVI is used in the matrix deposition process of manufacturing high temperature materials, which are typically used in high performance braking systems. Using mechanical boosters as part of the vacuum system in place of one or more of the traditional steam ejector stages significantly lowers manufacturing costs. It is also more environmentally friendly as these pumps do not produce contaminated wastewater.
Key to securing the deal was Edwards' specialist knowledge of the CVI process. After completing a detailed analysis, the company proposed an HV8000 with variable frequency drive to replace the second stage of the steam ejector system. This stage is typically the highest steam consumer so cost savings will be maximised.
Supported by an existing liquid ring vacuum pump, the HV8000 will operate at a high inlet pressure of 120mbar and 250mbar outlet. The HV8000, which is also widely used in the steel industry with great success, is a reliable, oil free pump that requires minimal maintenance and is fitted with a standard inverter to control pump speed.
"In the current economic climate, manufacturers are under increased pressure to make operational savings wherever possible," says Marinella Varallo, Edwards. "I am pleased we have been able to use our applications knowledge to recommend mechanical pumps as a viable alternative so customers can make significant cost savings."