Digital Realty Partners With Armstrong Integrated
A collaborative partnership between Digital Realty Trust, a leading global provider of data centre solutions, and heating, ventilation and air conditioning (HVAC) experts Armstrong Integrated is aiming to ensure that major IT users can drive down energy usage and safeguard IT performance.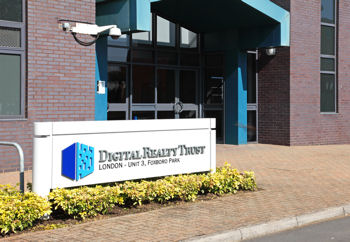 Digital Realty
Digital Realty has built data centre facilities worldwide for companies ranging in size from small firms to Fortune 500 corporations. It offers complete data centre solutions, not only guaranteeing price and delivery date, but also providing the end customer with the support and management tools needed to efficiently and cost effectively operate data centres into the future.
As energy usage and continuity of performance of IT systems are so critical to the operation of its data centres, Digital Realty has formed an ongoing partnership with Armstrong Integrated – a specialist in low and zero carbon HVAC systems and off-site manufactured integrated plant rooms. Working in collaboration the two companies have developed a suite of three integrated HVAC solutions to suit data centres of different sizes and building loads: 720kW, 1,440kW and 2,160 kW.
The integrated solutions incorporate all necessary equipment - including chillers, primary and secondary pump systems and pressurisation units - integrated for optimum performance using advanced system control technology.
A key benefit of this approach is that the integrated HVAC solutions have been pre-designed, pre-tested and proven, to pre-agreed, standardised designs. This provides complete repeatability of performance once the equipment is installed. And, as they are assembled at Armstrong Integrated's production facility in Halesowen, West Midlands, requiring only final connections once they reach site, the two companies have complete control of the manufacturing process, to ensure highest possible levels of quality.
By standardising systems for all sites, with designs based around state-of-the-art HVAC technology, Digital Realty expects to offer its end customers enhanced energy efficiency advantages. Standardisation also removes elements of unpredictability, and offers best long-term value for money.
Individual Armstrong Integrated components incorporated in the integrated HVAC solutions also deliver long-term benefits. The innovative external sealing arrangement of the Armstrong Integrated pumps, for example, contributes to the long-life of the seal and makes routine maintenance far quicker and easier. The multi-spring balanced seal has a split coupling which enables all seal components to be withdrawn for servicing without the need to disturb other pump components or the motor connection. This significantly reduces the time needed to replace the seals and, as the main body of the pump does not need to be moved, the job can be carried out by a single engineer, instead of a small team, and has fewer health and safety implications.
Space-saving components such as Armstrong Integrated Suction Guides and FloTrex Valves (pump accessories) have also been capitalised upon, enabling the physical footprint of each plant room to be minimised.
Part of Armstrong Integrated's role within the partnership will involve 'future-proofing' HVAC technology for Digital Realty and its clients, opening up new energy saving opportunities and technical benefits where and when appropriate. Each live project has a dedicated Build Manager and Key Account Manager from the Armstrong team, to oversee the entire process, and ensure smooth implementation of each stage.