Chuck Powers Named To WWEMA'sPresidents Council
Charles J. "Chuck" Powers of Flowserve Corporation has been appointed to Water and Wastewater Equipment Manufacturers Association's (WWEMA) Presidents Council.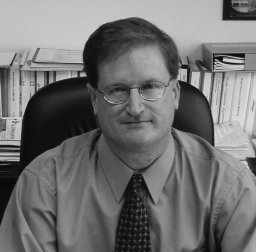 Charles J. Powers (Foto: Flowserve)
The purpose of the Presidents Council is to provide a forum for senior level executives of WWEMA full member companies to address industry-wide issues.
Its objective is to provide solutions to critical issues which are of mutual interest to its members. It also supports WWEMA activities to lead the water resources industry and to promote international trade.
In accepting the appointment, Mr. Powers said, "Representation on the Presidents Council will permit Flowserve to gain early insight about industry trends, to dialog with colleague companies who have similar interests and to present our vision on specific topics which impact our industry." Mr. Powers further noted that Presidents Council participation is…"a great opportunity to discuss, analyze and provide solutions of a corporate, non-competitive nature to the interest of the water and wastewater industry, as well as networking Flowserve's added value." Mr. Powers will also participate at the 96th Annual WWEMA meeting in Phoenix, Arizona, next month as panel discussion member on the future of our industry.
A native of Maryland, Mr. Powers earned a Bachelor of Science in Agricultural Engineering degree from the University of Maryland. He has been with Flowserve and its heritage companies, Ingersoll Rand and IDP, since 1977. A recognized water resource pump expert, Mr. Powers has held progressively more responsible positions in engineering, sales, and project management both domestically and internationally. Currently, he is Global Business Director, Water Resources Market for Flowserve Pump. Mr. Powers, his wife Laurie, and their three children reside in Westminster, Maryland.
WWEMA is a non-profit trade organization founded in 1908 to represent the interests of companies that manufacture products sold to the potable water and wastewater treatment industries. Its mission is to inform, educate and provide leadership on issues which affect the worldwide water and wastewater equipment industry. It is headquarted in Washington, D.C.
Flowserve Corp. is one of the world's leading providers of fluid motion and control products and services. Operating in 56 countries, the company produces engineered and industrial pumps, seals and valves as well as a range of related flow management services.
SAFE HARBOR STATEMENT: This news release contains various forward-looking statements and includes assumptions about Flowserve's future market conditions, operations and results. These statements are based on current expectations and are subject to significant risks and uncertainties. They are made pursuant to safe harbor provisions of the Private Securities Litigation Reform Act of 1995. Among the many factors that could cause actual results to differ materially from the forward-looking statements are: material adverse events in the national financial markets; changes in the already competitive environment for the company's products or competitors' responses to Flowserve's strategies; the company's ability to integrate past and future acquisitions into its management operations; political risks, military actions or trade embargoes affecting customer markets, including continuing conflict in Iraq with its potential impact on Middle Eastern markets and global oil producers; the health of the company's various customer industries, including the petroleum, chemical, power and water industries; economic turmoil in areas outside the United States; global economic growth; unanticipated difficulties or costs associated with new systems, including software; the company's relative geographical profitability and its impact on the company's utilization of foreign tax credits; and the recognition of significant expenses associated with adjustments to realign the company's facilities and other capabilities with its strategies and business conditions, including, without limitation, expenses incurred in restructuring the company's operations and the cost of financing, including increases in interest costs, and litigation developments. Flowserve undertakes no obligation to update or revise any forward-looking statements contained herein as a result of new information, future events or otherwise occurring after the date on which such forward-looking statements are made. New factors emerge from time-to-time, and it is not possible for Flowserve to predict all such factors.