Atlas Copco Compressors Appoints Heather Gallagher as Competence & Development Manager
Atlas Copco Compressors has appointed Heather Gallagher as Competence & Development Manager in the UK. In her new role, Heather will be responsible for overseeing the training and personal development of 250 employees in the UK and Ireland; in addition to helping the company continue to attract young apprentices and graduates.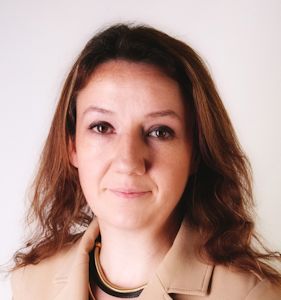 Heather Gallagher (Image: Atlas Copco)
Heather said: "My vision is for the training and career options offered for many years by Atlas Copco to be recognised as the best in the compressed air industry. I believe that without continuing to develop our workforce, we won't be able to further improve our business and am passionate about assisting people in their personal and organisational development to enable them to be the best that they can be."
In her new role Heather will be responsible for collating the various training materials and courses offered by Atlas Copco's in-house technical team into an easy to use learning catalogue. Alongside this, Heather will support team leaders and managers, both directly employed and via Atlas Copco's distributor network, to identify training needs within their teams and to create development plans for talented individuals to progress to their next roles.
As a former apprentice, Heather understands the crucial role of engineering apprenticeships in addressing the UK skills shortage. She plans to expand upon Atlas Copco's policy of working closely with local schools and colleges to improve the understanding of what an exciting career in the compressed air industry looks like in reality. She will also be responsible for overseeing Atlas Copco's apprenticeship and graduate schemes, which seek to attract and retain talented young people by providing tailored training and personal development programmes.
Commenting on the importance of apprenticeships, Heather said: "At Atlas Copco, we believe in sustainable productivity, and that applies just as much to our workforce as our products. What better way to ensure sustainability than to nurture young talent?"
Prior to joining Atlas Copco in 2012, Heather held a number of technical and operational positions and gained extensive experience in the automatic and industrial door and docking industry. Since 2004, she has been actively involved in providing training for engineers and apprentices and is a certified Chartered Institute of Environmental Health Professional Trainer. In addition, Heather holds a BA (Hons) in Business Management and both an NVQ 3 & ONC in Mechanical Engineering and an HNC in Electrical Engineering.