ATEX Approved Waste Water Pumps
Pump manufacturer Zuwa has added a series of Ex proof waste water pumps to its product range, especially designed for fermentation plants and other hazardous areas.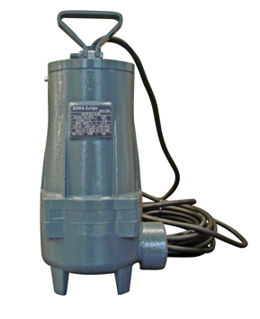 ATEX Waste Water Pumps
The ATEX directive gives a clear guide line for marketing products used in potentially explosive atmospheres - bio gas plants are classified as potentially explosive atmospheres. Submersible waste water pumps are frequently used to remove condensed water from the dead well and return it to the fermenter.
Zuwa s submersible waste water pumps transport solids up to a particle size of 55 mm, depending on the model. Pump body and rotor are made of grey cast, the shaft of stainless steel. Pumps are available with a flow rate from 225 up to 700 litres per minute with a pump head of 8 to 12 metres.
Zuwa exhibits the new ATEX pumps during the AGRITECHNICA trade show in Hannover from November 15 - 19, 2011.