Armstrong Includes Wi-Fi Connectivity Kits with New Pump Manager Orders
Armstrong Fluid Technology has announced that Wi-Fi Connectivity Kits will be provided at no extra cost with all new orders of Design Envelope pumps where the Pump Manager subscription service is also purchased.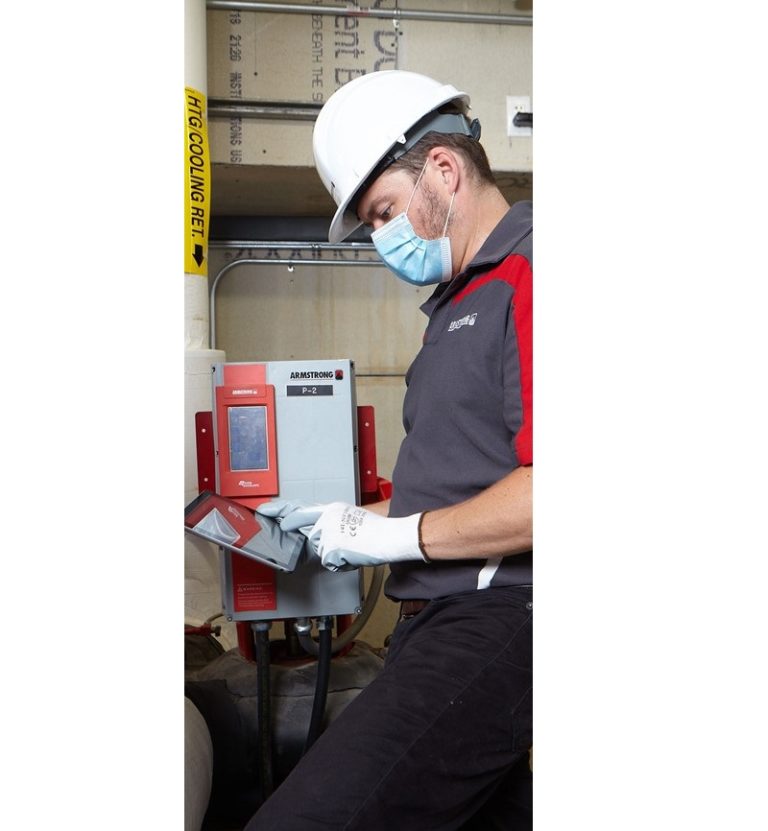 Armstrong Includes Wi-Fi Connectivity Kits with New Pump Manager Orders. (Image source: Armstrong Fluid Technology)
"Adding Pump Manager to a Design Envelope pump installation helps to support safe distancing in the workplace during the Covid-19 pandemic." said Tunji Asiwaju, Global Manager, Cloud Services. "To make the connection process easier, we're now adding the Connectivity Kit to new Pump Manager orders as a way to help customers connect pumps to our Pump Manager service via the internet. With the Connectivity Kit and Pump Manager, customers get all the benefits and added safety of remote performance tracking, reports and alerts, without having to use an existing internet connection or pay for a new data plan."
Consisting of a router and built-in SIM card, plus a training video, the Connectivity Kit allows intelligent Design Envelope pumps to be easily connected, enabling the remote performance tracking capabilities of Pump Manager.
Pump Manager is a highly secure, IoT-enabled remote asset management and analytics service. Pump performance information is viewable from any location using a mobile device. Pump Manager provides real-time trending and analysis to ensure optimum performance. It identifies issues and sends alerts to experts who have the right skills and the right parts to maximize asset availability.
The service also includes built-in asset management capabilities to enable complete asset lifecycle management. While helping to manage the energy performance of the pump, Pump Manager also provides system-level insights as a baseline for future commissioning or upgrades.
"We want to make it as easy as possible for HVAC professionals to benefit from remote performance tracking, especially during these difficult times," Asiwaju concluded.