Amarinth Announces Strategic Partnership to Provide the Eastern African Market
Amarinth has underlined its recent expansion in Africa with the announcement of a strategic partnership with Tsavo Oilfield Services to provide centrifugal pumps and associated equipment.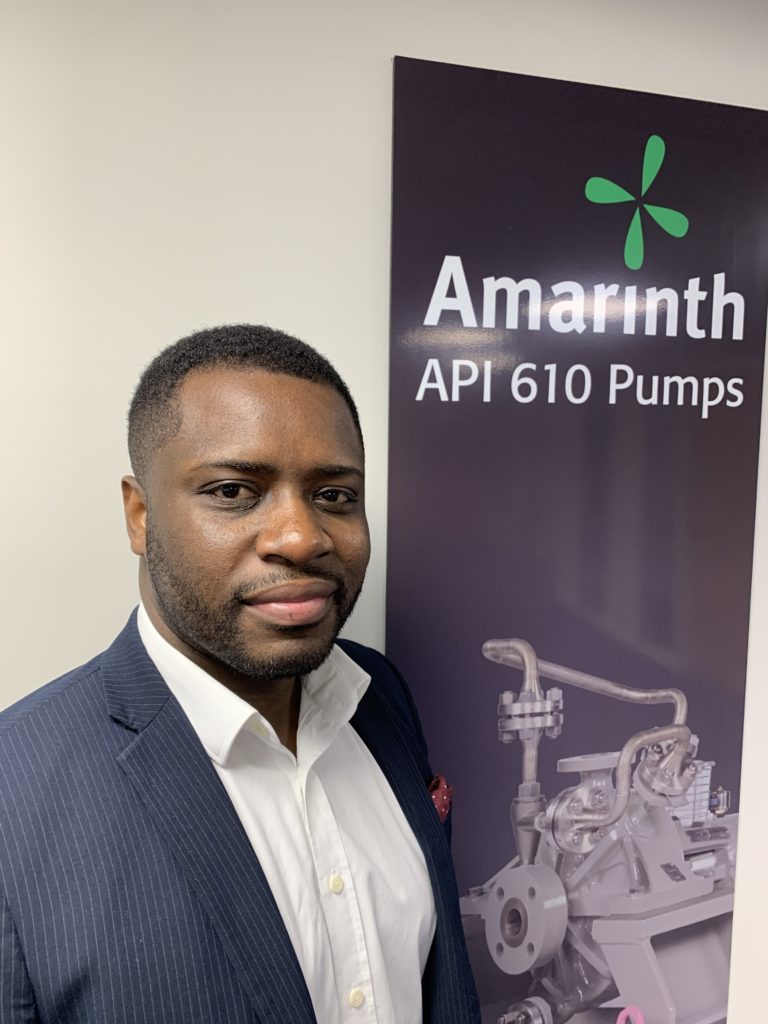 Itai Choto – Amarinth Sales Manager for the Africa Territory (Image source: Amarinth Ltd.)
Tsavo Oilfield Services is a premier energy consultancy serving the Oil & Gas, Geothermal and Mining sectors within the Eastern African region. With its head office in Nairobi, Kenya, Tsavo delivers drilling projects in Kenya, Uganda, Tanzania, Mozambique, and Ethiopia. The strategic partnership will see Amarinth providing its proven range of API 610 and other centrifugal pumps and associated equipment into world class Oil & Gas onshore and offshore projects, as well as renewable (Geothermal) and Mining projects, that Tsavo is delivering across the region.
Tsavo's strong reputation in the East Africa energy sector and vast knowledge of the market, coupled with Amarinth's world-renown bespoke centrifugal pumps, brings a winning proposition of strong technology, manufacturing, and local content initiatives. This partnership comes at an exciting time in the region with significant projects already underway, including:
Tilenga Field Development Project, Uganda
East Africa Crude Oil Pipeline from Hoima, Uganda to Tanga, Tanzania (due to be the longest heated pipeline in the world)
Kingfisher Field Development Project, Uganda
Lokichar Development Project, Kenya
Tanzania LNG Onshore Project (with proven reserves of 57 trillion cubic feet of gas)
The Mozambique LNG Project (Area 1, deep-water Rovuma Basin) and the onshore LNG facility (Africa's biggest investment)
The Rovuma LNG Project (Area 4, deep-water), Mozambique
Geothermal drilling and power generation projects, Kenya and Ethiopia (these projects constitute the largest of their kind in Africa)
Itai Choto, Amarinth Sales Manager for the Africa Territory, commented: "We are delighted to announce this strategic partnership with Tsavo Oilfield Services which underlines Amarinth's recent decision to invest further in the Africa Territory. We have seen a strong growth in demand for our products and working in partnership with Tsavo will enable us to deliver both our products and even better localised support into the many challenging projects being undertaken in the Eastern Africa region."