AEMT Announces New President
At its recent AGM, the Association for Electrical and Mechanical Trades (AEMT) announced the appointment of Shaun Sutton as its new honorary President.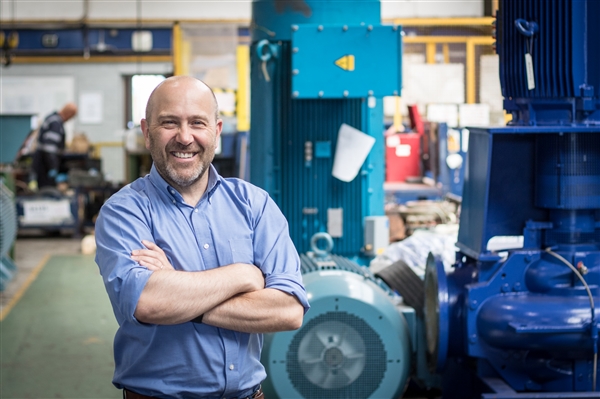 Shaun Sutton (Image source: AEMT)
The organisation's AGM was its first hybrid event, with members given the option of attending the event in person at the iconic Silverstone Circuit, or joining remotely.
Shaun Sutton, who is a Director at rotating machinery repair specialist, Central Group, took the President's position after spending the previous two years as Vice President.
Commenting on his appointment, Shaun Sutton said: "I feel honoured to be representing all the AEMT members. I truly believe that it is our responsibility to represent every single person in the association. That includes the members and their employees.
"The AEMT was founded during a difficult time, just after the war in 1945. There was a shortage of everything, resources, people, and skilled labour which forced people to put aside their differences and work together as a community for the greater good.
"In the last 18 months we've seen a very similar situation. In particular the huge burden faced by the health service to keep the workforce healthy. I feel that AEMT members have been critical in supporting industry in a similar way. Without us, factories wouldn't be working, our taps would be dry, and power would be diminished.
"During my tenure, I'd like to look back at the genesis of the AEMT in 1945, why it was founded and how can we emulate that? By doing this we can benefit from an improvement in how we work together collaboratively, share best practise, and break down barriers. I certainly feel we work better together."
In addition to the appointment of a new President, James Stephens, Global Sales & Marketing Director at Preformed Windings, a manufacturer of high voltage motor coils, took over the role of Vice President having previously held the Treasurer's position.
Outgoing President, ABB's David Hawley, was also thanked for his valuable contribution to the association. Commenting on his achievements, Thomas Marks, General Manager and Secretary of the AEMT, said: "I'd like to thank David for the considerable time and effort he has put into modernising the association's structure and steering us through an extremely challenging period. David leaves the association well positioned to make further positive strides in the coming years. This is something which will benefit both our members and the customers they serve."
Having reached the end of their terms of office, two further members of the association's council stood down. They were Fletcher Moorland's Matt Fletcher and Graham Brooker of Wilson Fans, Pumps & Motors Group both of whom were sincerely thanked by the outgoing President. Their seats on the council were taken up by two new members, Andy Patten from ADC Electrical and George Knowlton from Knowlton and Newman.