ABB Appoints Eric Elzvik As CFO
ABB has appointed Eric Elzvik, the chief financial officer of its Discrete Automation and Motion division, as Group CFO and member of the Executive Committee, succeeding Michel Demaré as previously announced. Elzvik will take up his new role on Feb. 1, 2013.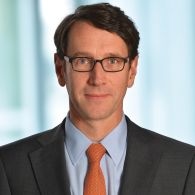 Eric Elzvik (Image ABB)
"Eric is a familiar figure to bankers and the financial community, and his presence guarantees continuity in terms of financial strategy and governance," said Chief Executive Officer Joe Hogan.
Elzvik, 52, joined ABB in 1984 and has held a variety of leadership roles in Sweden, Singapore and Switzerland, including head of Corporate Development, and head of Mergers and Acquisitions and Joint Ventures.
He was named CFO of the Automation Products division in 2006, and in 2010 became CFO for the Discrete Automation and Motion division. A successor for this position will be announced in due course.
"I'm very pleased that ABB has been able to fill this role from a strong bench of internal candidates," Demaré said.
Elzvik has dual Swiss-Swedish citizenship and has a degree in Business Administration and International Finance from the Stockholm School of Economics.