A Second Season of Success
In the past seven years, Goulds Pumps has hosted more than 30,000 people in their hospitality areas at NASCAR races. They will add to that total significantly this season as they return to FitzBradshaw Racing for a second season of sponsorship.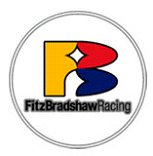 Goulds Pumps will be a primary sponsor on the No. 12 Busch Series car for two races, the primary sponsor of the No. 40 Busch Series car for two races, and put up their familiar hospitality tent for 18 races.
Goulds Pumps will also be a major associate sponsor with rear deck lid and "B" pillar space for Timmy Fedewa when he drives the No. 12 Dodge for Supercuts and Hot Tamales, for the No. 14 Navy Accelerate Your Life Dodge piloted by David Stremme, and also for the No. 40 Dodge co-driven by Sterling Marlin and Scott Lagasse Jr.
"We are proud to be associated in NASCAR with such a great organization as FitzBradshaw Racing," said Douglas Bingler, President ITT Water Technology, Inc. "Being sponsors furthers our commitment to this magnificent sport keenly enjoyed both by our customers and employees. This is a good team and will afford Goulds Pumps lots of exposure for the 2005 season."
The distinctive Goulds Pumps colors will be prominently displayed as primary sponsor when Timmy Fedewa and NASCAR make their debut in Mexico City on March 6. Goulds Pumps will then once again be primary sponsor on the No. 12 car at the end of April when the Busch Series hits the high banks of Talladega.
Goulds Pumps will also be featured as primary sponsor on the newest addition to the FitzBradshaw Racing line-up; the No. 40 Busch Series car . Lagasse and Goulds Pumps team up at the Busch Series 250 in Milwaukee on June 25, and then again at Watkins Glen in mid-August.
"In football we always say the team is only as strong as the weakest member," states Terry Bradshaw, Hall of Fame quarterback and co-owner of FitzBradshaw Racing. "The same is true with. Goulds Pumps, their strength lies in the links forged with the union of professional dealers, distributors and the quality products and services of Goulds Pumps … Stronger Together."
"We always pride ourselves on building lasting relationships with our sponsors," states Armando Fitz, co-owner of FitzBradshaw Racing. "It's the best endorsement we could possibly receive when a sponsor not only returns for another season of racing, but continues to grow with us. Goulds Pumps really knows what they want out of their motorsports program and they are great to work with. We're proud to have them on our team, and to be on theirs."
Goulds Pumps is a brand of ITT Water Technology, Inc. - a subsidiary of ITT Industries, Inc., the world's largest and premier pump manufacturer, and offers the most complete range of pumps available for the residential, municipal, commercial, agricultural, and wastewater markets. ITT Industries, Inc. supplies advanced technology products and services in key markets including: electronic interconnects and switches; defense communication, opto-electronics, information technology and services; fluid and water management and other industrial products.