Parker Discusses H2 Ramp-up in Latest Expert Insights Tech Talk
Parker Hannifin will present a hydrogen special 'Expert Insights' tech talk on Tuesday 17 October 2023.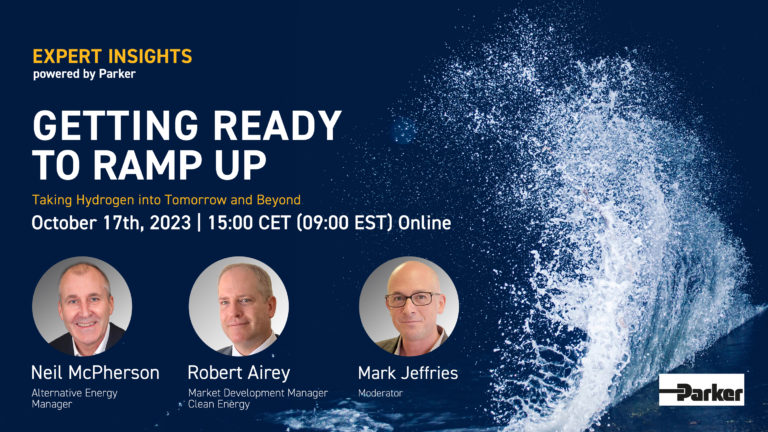 Taking hydrogen into tomorrow and beyond (Image source: Parker Hannifin)
The in-depth discussion, featuring experienced hydrogen experts, Robert Airey, Market Development Manager for Clean Energy and Neil McPherson, Alternative Energy Manager, will focus on the challenges facing OEMs and suppliers as the world prepares for a ramping-up of hydrogen-based energy sources.
As more people start looking at hydrogen as a carbon reducing energy alternative, demand for components, solutions and expertise is going to rapidly outstrip supply. Some of the topics that will be discussed are, how businesses can ensure a robust and reliable supply chain, the importance of making the right partnership with suppliers, why education and training the next generation of H2 engineers is critical to the future success of hydrogen and how global standardization can ease the pressure.
With hydrogen technology constantly evolving it's important to keep abreast of new developments and be aware of the key suppliers and players in the sector. The discussion will be broadcast online at 15:00 CET (09:00 EST) on Tuesday 17 October 2023.
Parker will also be participating in the 24-hour Hydrogen Online Conference 2023 on October 25th. Its experts will discuss more H2 topics and answer questions from anyone wishing to learn more about hydrogen-related engineering challenges and solutions.