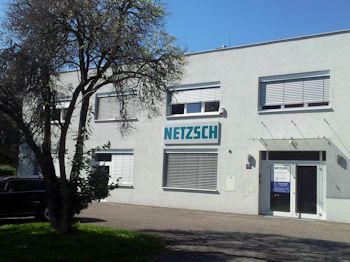 On 28th August 2014, Gebrüder NETZSCH Maschinenfabrik GmbH, Linz (Austria) will be renamed NETZSCH Pumpen & Systeme Österreich GmbH. The change of name reflects the company s development over decades.
For decades Netzsch has been a global market leader for Nemo progressing cavity pumps, evolving from pump specialists for a single type of pump into a solution provider for Nemo progressing cavity pumps, Tornado rotary lobe pumps, multi screw pumps, macerators/grinders, dosing technology, and equipment for custom built and challenging solutions for many applications.

With a production of over 50,000 pumps per year, Netzsch underlines the technology and market leadership which it has gained thanks to the quality of its pumps and spare parts. This is guaranteed by the core competence, and vertical integration which Netzsch has built up over many decades.

The launch of the Tornado T2 two years ago revolutionised the design as well as the functional and drive principles of the rotary lobe pumps. Due to this development, awareness has grown to highlight the expanded product range. It is therefore only logical that Netzsch companies, named without a clear business purpose, be renamed so that the comprehensive product range can be recognised immediately. With the new name comes a better representation of the product range which includes Nemo pro-gressing cavity pumps, Tornado rotary lobe pumps, multi screw pumps, macera-tors/grinders, dosing technology and equipment.
Picture: The company of NETZSCH Pumpen & Systeme Österreich GmbH in Linz (Image: Netzsch)
Source: Netzsch
News about the topic ROTARY LOBE PUMP
News about the topic CAVITY PUMP