Zuwa: New Marketing and Sales Director
With May 1, 2014, Mr. Michael Auer took charge for international sales at Zuwa. In his position he is responsible for all strategic and operative sales activities of the German pump manufacturer with focus on professional Impeller pumps and spraying devices.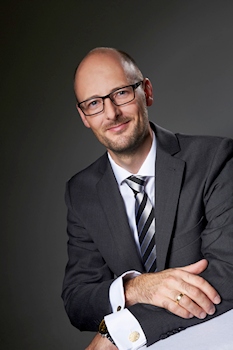 Michael Auer took charge for international sales at Zuwa. (Image: Zuwa)
For almost 70 years Zuwa has been a warrantor for reliable high end products with applications in numerous fields. The straight export strategy developed by Michael Auer already shows an increasing international market share for the Zuwa brand. Mr. Auer is also in charge for Marketing and Distribution.
Mr. Auer has more than 15 years of experience in technical sales, parts of it in international markets. He carries a diploma in Industrial Engineering. After university he worked for a number of internationally renowned industrial enterprises, amongst others Siteco Lighting Systems, one of Europe's leading manufacturers for special light solutions. His activities there covered Business Development, Sales & Marketing and Product Management. After this he worked in international sales for Netzsch Pumps & Systems.