Xylem's Dr. Lindsay Birt Featured as the Winner of US Water Prize 2021
The US Water Alliance announced the winners of the US Water Prize 2021, an annual award that recognizes people and organizations leading innovative approaches to water management and a more sustainable water future. Dr. Lindsay Birt is proud to be featured as one of the eight recipients of the US Water Prize 2021!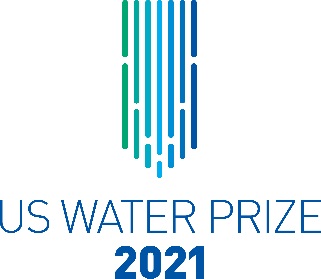 Xylem's Dr. Lindsay Birt Featured As the Winner of US Water Prize 2021. (Image source: Xylem Inc.)
The US Water Prize 2021 winners are:
Outstanding Public Sector Organization: Tucson Water
Outstanding Private Sector Organization: Microsoft
Outstanding Nonprofit Organization: San Juan Bay Estuary Program
Outstanding Cross-Sector Partnership: KC Water Green Stewards Program
Outstanding Public Official: Congresswoman Melanie Stansbury (NM-1)
Outstanding Journalism on the Value of Water: Ian James and Colleagues, The Arizona Republic
Outstanding Rising One Water Leader: Dr. Lindsay Birt, Xylem
Outstanding Artist: Salmon Speakers
Outstanding Artist: Friends of Gadsden Creek
US Water Alliance Board Chair OJ McFoy says: "We want to thank our US Water Prize winners and applicants for envisioning a sustainable water future for our country and undertaking the hard work to make it happen. This year's winners are a diverse and remarkable group of leaders from across the country, and we look forward to celebrating you at our virtual ceremony in September."
US Water Alliance Acting CEO Sara Aminzadeh says: "Our country faces complicated water challenges, but innovative and inspiring leaders can change how our country views, values, and manages water. On behalf of the staff and board of the US Water Alliance, I want to offer a heartfelt congratulations to our US Water Prize winners. Your work inspires us all."
The virtual awards celebration will take place on Thursday, September 23 at 2:00pm ET.