Xylem Selected as a Preferred Partner by Veolia in Multi-Year Global Contract
Xylem has been selected as a preferred partner by Veolia in a major global contract. Under the contract, Xylem will have the opportunity to develop water and wastewater pumping and mixing solutions for all Veolia entities and relevant Veolia projects worldwide.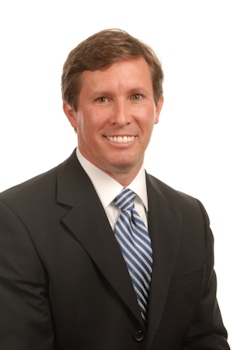 CEO Patrick Decker (Image: Xylem Inc.)
Xylem was selected by Veolia due to the company's large portfolio of high-efficiency, innovative technologies, the sustainable capital and operating costs of its solutions, as well as the company's quality management systems and purposeful efforts to advance sustainable business practices. Xylem's global presence and capacity to work with Veolia in markets worldwide were also key determining factors in the decision.
Patrick Decker, Xylem President and CEO, said, "As a global leader that addresses challenges spanning the entire water spectrum, Xylem is well positioned to partner with Veolia to develop customized solutions to solve customers' varied water challenges. We focus on creating economic value for our customers in water productivity, quality and resilience, which aligns well with Veolia's aim to increase access to, as well as conserving and renewing global resources. I believe this partnership will be a fruitful one for both companies, as well as our customers and stakeholders."