Xylem Promotes Brian Buscher At A-C Fire Pump
Brian Buscher has been promoted to Product Line Manager for the A-C Fire Pump product line at Xylem in Morton Grove, Illinois.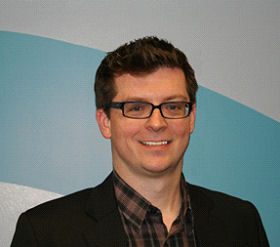 Brian Buscher (Xylem)
In this new position, Buscher will lead the development of fire pump sales, marketing policies, product line growth, eBusiness tools and front-end process improvement. Additionally, Buscher will coordinate programs to support and build awareness in the marketplace.
Buscher brings more than 13 years of experience at Xylem to his new role. He started his career with the company in 1998, leading the transition of the Customer Service function for A-C Fire Pump Systems from Cincinnati, Ohio, to the Morton Grove facility. He has spearheaded several projects to support increased customer service capabilities for the A-C Fire Pump business, and has held positions as a Production Scheduler and Master Production Planner at the Morton Grove facility.
"I am excited about the opportunities we have to grow the marketplace with A-C Fire Pump's many products and systems," said Buscher.
Buscher has a Bachelor of Arts degree in English from Northeastern Illinois University and is a trained Six-Sigma Blackbelt currently working on his certification.
A-C Fire Pump has been a manufacturer of fire pumps and systems since the 1880s.
Today, ACFP designs and custom-builds a wide range of state-of-the-art fire pumps and systems, including prefabricated packages and house units that meet every fire protection need.
Their extensive product line includes In-Line Pumps, Vertical Turbines, Package Systems, the Split Case 8100 Series, the Split Case 8200 Series, the Split Case 9100 Series, and the 13D Home Defender for residential fire pump service. A-C Fire Pump is a member of the National Fire Sprinkler Association (NFSA) and the American Fire Sprinkler Association (AFSA).