Xylem Announces International Appointments, Further Investing in its Dewatering Rental Business
Xylem, a global water technology company dedicated to solving the world's most challenging water issues, announced two international appointments at its dewatering business, which are effective immediately.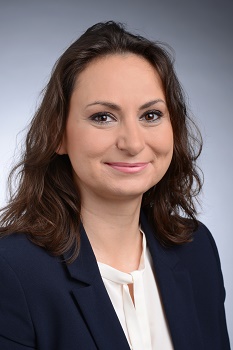 Anna Bukvic (Image: Xylem)
Harry Steyn has been named International Rental Development Manager, Dewatering, based at Xylem's European headquarters in Schaffhausen, Switzerland. In this role, Harry is responsible for the growth and development of Xylem's extensive European rental fleet of dewatering pumps and accessories. Mr. Steyn previously served as Dewatering Manager for Xylem South Africa, managing dewatering rental and sales in mining and industry markets for over seven years.
Anna Bukvic has been appointed International Marketing Communications Manager, Dewatering, also based at Schaffhausen. With over fifteen years' experience working with a range of multinational companies, Ms. Bukvic is responsible for driving marketing campaigns to support the rental and sales growth of Xylem's industry-leading Godwin and Flygt brands in strategic dewatering markets.
Jim Mowbray, General Manager for Xylem's international dewatering business in EMEA/APAC said, "At Xylem, we complement our portfolio of cutting-edge technologies with a committed and dynamic team who share a passion for solving our customers' most complex water challenges. During his tenure with Xylem South Africa, Harry made an outstanding contribution to the growth of our dewatering business in the region and he will now bring this expertise to bear at a European level, expanding revenue opportunities for Xylem's international pump rental offering. Anna will leverage her advanced marketing communications capabilities to further grow and differentiate Xylem's flagship Godwin and Flygt brands in the region. I wish Harry and Anna the very best in their new roles."