Wilo Supervisory Board Extends CEO Appointment of Oliver Hermes
In the last Supervisory Board meeting, the contract of CEO Oliver Hermes was extended early to last until 31 December 2020.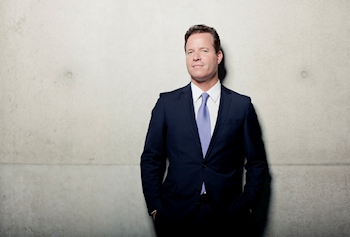 Oliver Hermes (Image: Wilo)
"We look forward to continuing our successful work with Oliver Hermes", said Prof. Dr. Norbert Wieselhuber, Chairman of the Supervisory Board of Wilo. "Over the past few years, Oliver Hermes has played a decisive role in consistently strengthening the market position of the company. He stands for reliability and continuity", Wieselhuber added.
Oliver Hermes has been Member of the Board and CEO of the group since 1 October 2006. Under the leadership of the 44-year old, Wilo s turnover rose, for the first time, to more than one billion euros in 2010. Pushing ahead the international orientation of the pump expert is another achievement of Oliver Hermes, who was born in Essen and recently has been accepted into the prominent "Citizens of the Ruhr" circle for his commitment to advancing the energy revolution. "I would like to thank the Supervisory Board for the trust they put in me", said Oliver Hermes. "My goals remain the same: to continue with the important strengthening of our competitive position in the next years and to implement our ambitious strategic targets", explained the graduated economist with regard to the currently complicated political and economic circumstances. Another challenging project that will shape the chairmanship of Oliver Hermes is the site expansion of the headquarters in Dortmund, Germany. Until 2020, Wilo is going to invest more than 60 million euros in new production and administration buildings. Two years later, the company will celebrate its 150th birthday.