Watson-Marlow Fluid Technology Group Acquires MasoSine Manufacturing and Pump Distributorship in Japan
Watson-Marlow Fluid Technology Group (WMFTG) has acquired the MasoSine sinusoidal pump manufacturing and distribution business from PRIMIX Corporation in Japan, through its parent company Spirax-Sarco Engineering plc, for £2.8 million.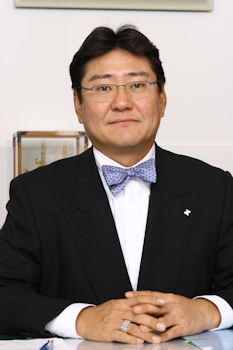 Hisashi Furuichi, CEO of Primix (Image: Watson-Marlow Fluid Technology Group)
This important acquisition will further strengthen the level of service and support available to WMFTG customers in the significant Japanese food and beverage and industrial process markets, creating strong opportunities for growth.
Jay Whalen, President of WMFTG, commented: "We recognise that the Japanese market has significant opportunities for growth for our market-leading products. The acquisition of this business from Primix strengthens Watson-Marlow s position in the hygienic pump market where we are able to offer applications expertise and provide 'added-value' to customers."
This strategic move provides WMFTG a footprint in the Japanese market for the first time and, for a 3-year transition period, Watson-Marlow's new company, Watson-Marlow Co. Ltd., will be co-branded Watson-Marlow PRIMIX, to emphasise continued goodwill and continuity to our customers. The new company will be headquartered in Tokyo. PRIMIX CEO, Hisashi Fuirichi, is taking a directorship role in this new company to ensure the smooth transition and to provide continuity during the transitional 3- year period.