Voith Awarded $60 Million Rehabilitation Contract at American Hydropower Plant Priest Rapids
Voith has been awarded a $60 million contract for site rehabilitation work at the Priest Rapids Dam in Mattawa, Washington by the Grant County Public Utility District (GCPUD).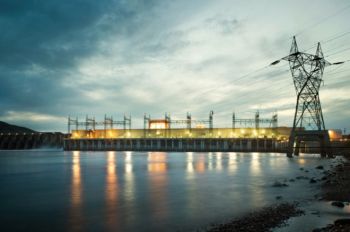 Hydropower plant Priest Rapids in Mattawa, Washington (Voith GmbH)
The contract covers the field installation portion of the ongoing 10 unit turbine rehabilitation project underway at the facility.
"This contract highlights our commitment to delivering increased reliability and improved hydraulic and environmental performance to the Priest Rapids Generating Station," said Bob Gallo, president and CEO, Voith Hydro, Inc. "Voith is focused on supporting the vision and investment of the GCPUD, and proud to lead efforts in the responsible repowering of many of the Northwest s major hydroelectric facilities including the Ice Harbor and Bonneville Dams, Grant County s Wanapum Dam, and now Priest Rapids."
Voith Hydro has been involved with the Priest Rapids rehabilitation project since 2011 when turbine model testing work began, ultimately leading to the turbine supply contract in 2014. The new turbine equipment to be supplied and installed by Voith Hydro starting in late 2016 will sustain GCPUD's mission to deliver efficient and reliable hydropower to their customers for decades to come.