Vogelsang Takes Over Beba Mischtechnik
Vogelsang GmbH & Co. KG, specialist for individually configurable machines, has taken over beba Mischtechnik GmbH effective September 1, 2017. For over 50 years, beba Mischtechnik, which is also based in Essen (Oldenburg), has been developing and manufacturing forced-action mixers as well as foam mixers, from bore machine attachments to large processing plants.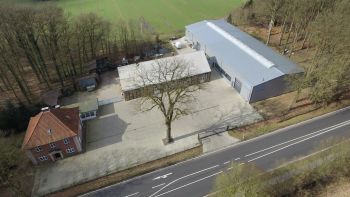 Headquarters of beba Technology in Essen Oldenburg (Image: Vogelsang GmbH & Co. KG)
"We are pleased to be able to build up our competence in mixing technology at Vogelsang through the know-how and many years of experience of the beba employees," says Harald Vogelsang, Managing Director of Vogelsang. "With the addition of the innovative technical solutions from beba to our portfolio we continue to pursue our constant course of growth."
beba Mischtechnik is now operating as beba Technology GmbH & Co. KG and becomes a subsidiary of the Vogelsang holding company Hugo Vogelsang Maschinenbau GmbH. Vogelsang continues to employ all current employees. Together with the current managing director Ulrich Witte, Vogelsang is positioning itself as a solution provider in the area of mixing technology, in order to meet increasing requirements in the food and non-food industries. Customers also include the construction industry and chemical and pharmaceutical companies. "Access to Vogelsang s global sales network will significantly increase our reach and will enable international clients to make use of mixing technology from beba," says Ulrich Witte, Managing Director of beba Technology.
Close cooperation and development
The physical proximity of beba Technology and Vogelsang in Essen allows for close cooperation and the exchange of expertise in research, development and production. With their dynamic oscillation process, the company possesses a patented mixing technology that is unique in the world. In addition to their patents, beba Technology also collaborates with several European research institutes and continuously develops new mixing systems with partners.