Vogelsang Growing in Numbers and Innovative Drive
In the business year 2017, Vogelsang GmbH & Co. KG increased its sales by 14 percent to 105 m euros, thus continuing its trend of growth. "Over the course of the past year, we have set up additional production sites and subsidiaries in locations such as Russia, Brazil, Morocco, Dubai and Portugal, as well as expanding some of our existing sites.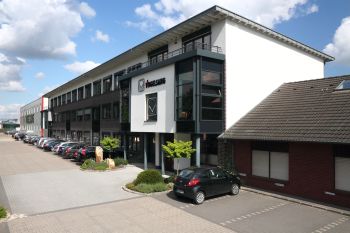 Vogelsang GmbH & Co. KG
This will allow us to offer our customers overseas the same quality of service and consulting we have become known for," says Managing Director Harald Vogelsang. Thanks to the expansion of the subsidiary network and the incorporation of beba Technology GmbH & Co. KG into the Vogelsang Group in September 2017, employee numbers have risen to over 900.
Expanded agricultural portfolio
The Group s product portfolio has also expanded: In the agricultural sector Vogelsang launched an improved precision distributor of the DosiMat DMX. The product offers a new control unit that simplifies liquid manure spreading and the handling of dribble bar systems. And with the Flow Performance Monitor for sowing technology, Vogelsang has opened the door to a whole new market in the agricultural sector. The sensor for monitoring the flow of fertilizers can now be used on pneumatic drilling and fertilizing machinery, where it monitors the flow in the discharge hose of the sowing machine to ensure that it remains trouble-free.
Further innovations in the field of pumps
Vogelsang has developed pump housings and lobe cores made of aluminum for rotary lobe pumps in the VX series. Thanks to their significantly lower weight, these aluminum pumps are especially suitable for use on tanker vehicles in agriculture and for road transportation. Furthermore, Vogelsang s new RoadPump Plus is an award winner. The easy-to-operate solution facilitates hygienic wastewater disposal from intercity buses, lightening the load for gas stations, service stations and bus companies. It recently won the busplaner Innovation Prize 2018 in the "Workshop" category.
Investment and further growth in 2018
In order to ensure that it keeps up with technological requirements and continues to act as a driving force for the implementation of further product innovations Vogelsang will once again be investing significantly in new machine tools, R&D and buildings in 2018. As Harald Vogelsang says, "We will be presenting our innovative products and expertise at all the main German trade fairs this year, including Anuga FoodTec, IFAT, Achema, InnoTrans, EuroTier and EnergyDecentral. The discussions we enjoy with our customers and partners act as the raw material we use to develop further custom solutions for a variety of industries. Our aim for 2018 is to tap into more international markets and achieve solid growth."