Valmet to Supply Solids Measurements and Sludge Dewatering Optimizer
Valmet will deliver solids measurements and Valmet Sludge Dewatering Optimizer to Águas do Tejo Atlântico in Alcantara, Lisbon, Portugal. The optimization, together with reliable solids measurements use, aims at improving the plant's energy and environmental efficiency.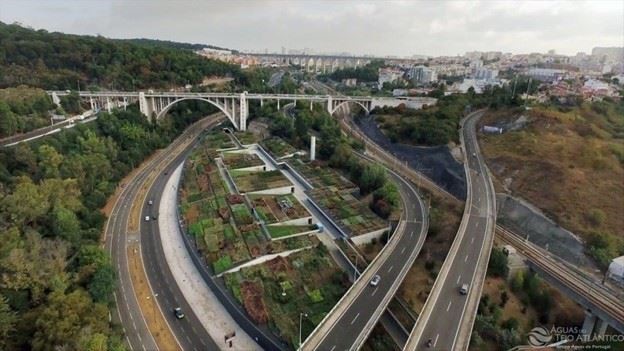 Águas do Tejo Atlântico Alcantara wastewater treatment plant. (Image source: Valmet Oyj)
The order was placed by Valmet's local partner Tecnilab Portugal SA, the official distributor for Valmet's wastewater solutions and services in Portugal. The order was included in Valmet's orders received of the first quarter 2022. The value of the order will not be disclosed. The delivery takes place during the first half of 2022.
"Our mission is to operate and manage the multi municipal wastewater sanitation system of Greater Lisbon and Western Portugal, ensuring the quality, continuity, and efficiency of the public wastewater services. This solution will support our efficiency targets with sludge dewatering by increasing the dry content and decreasing the use of polymers," says Paulo Inocêncio, Responsible for Strategic Studies of Asset Management Department.
"Reliable solids measurements enable accurate monitoring of the sludge dewatering process and provide valuable process data. Costs can be saved, and process efficiency increased when the measurements are linked with an advanced online sludge dewatering optimizer," explains Amadeu Santos, Country manager Portugal, Automation Systems business line, Valmet.
Technical information about the delivery
The delivery consists of Valmet Total Solids Measurement, Valmet Low Solids Measurement, Valmet Dry Solids measurement and Valmet Sludge Dewatering Optimizer as well as samplers and services.
Valmet Sludge Dewatering Optimizer has been developed especially for optimizing sludge dewatering centrifuges at municipal and industrial wastewater plants. In addition to savings in chemicals, energy and transportation costs, the entire plant capacity can be increased as the amount of solids circulating at the plant is smaller.
Automating the dewatering process reduces the need for laboratory sampling and handling. Moreover, it produces online process data and decreases the need for continuous monitoring by the plant operators. Optimization, together with reliable solids measurements, improves the plant's energy and environmental efficiency.